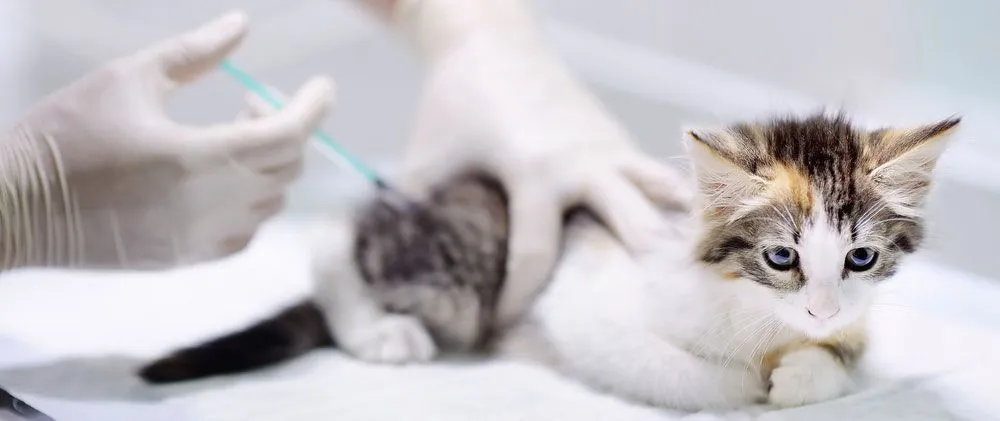 To learn more about what types of vaccines are best to keep your pet strong and healthy contact Oakdale Animal Hospital in Brandon, MS at to talk to your veterinarian.
At Oakdale Animal Hospital, we have been providing pet owners in the Jackson Metro Area with reliable pet care services for many years. This includes vaccines for dogs and cats. Deciding when to get your pet vaccinated as an animal hospital is an important decision. There are vaccines that your cat or dog need to get when they're very young as well as vaccines that need to be updated every year. Our veterinarian can help you decide on a vaccination schedule for your pet.
The Core Vaccines for Cats
These are the vaccines that we consider to be core vaccines for cats. This means that they cover common diseases that even an indoor cat can face. Getting these vaccinations is a must for your pet. This ensures a happy and healthy life that you can share with your cat. Core feline vaccines include:
Feline Calicivirus
Feline Herpesvirus Type I (Rhinotracheitis)
Feline Distemper (Panleukopenia)
Rabies
Feline leukemia
The Core Vaccines for Dogs
There are also several core vaccines available for dogs. These vaccinations can help prevent a variety of illnesses and keep your dog happy and healthy for years to come. You can discuss these vaccinations with our veterinarian. We can work with you to come up with a vaccination schedule. Core canine vaccines include:
Canine Parvovirus
Canine Distemper
Canine Hepatitis
Rabies
Leptospira Bacteria
Canine Bordetella/Respiratory Combo Vaccine
Deciding on Vaccines with Your Vet
Our veterinarian in the Jackson Metro Area will help you make informed decisions about your pet's health. We work with you to come up with a vaccination schedule that ensures that your pet will be happy and healthy. Our veterinarian can talk you through everything you need to know to make sure that the vaccination process is effective and the side effects are minimal. You can get in touch with us at any time to learn more about vaccinating your cat or dog.
Schedule an Appointment with Our Veterinarian in the Jackson Metro Area
Our Jackson Metro Area veterinarian is here to help you with all of your pet care needs including pet vaccinations. Call Oakdale Animal Hospital today at (601) 829-9949 for more information on pet vaccinations or to schedule an appointment with our veterinarian.