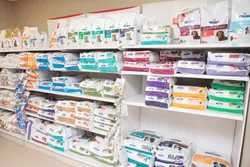 A healthy, balanced diet is very important to your pet's over-all health. Your pet doesn't have to be overweight or have special dietary needs to benefit from nutritional counseling. Our doctors can assess your pet's diet and determine if changes could be made to optimize your pet's health, energy, and well-being.
If your pet does need to lose weight, nutritional counseling can educate you to help you understand what changes you can make to your pet's diet and routine.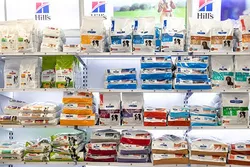 Does your pet maintain a healthy weight, but lack energy or get easily fatigued? Does your pet suffer from conditions or breed-specific issues that render a typical healthy diet ineffective? Our doctors can evaluate your pet's special nutritional needs and come up with a plan that may include supplements or pet food specifically created for your pet's special dietary needs or breed. Nutritional counseling may be recommended as part of the treatment plan if your pet suffers from certain illnesses, or chronic health issues.
If you have concerns about your pet's diet contact us today at (601) 829-9949. Our trained and certified staff is available to help you choose the right diet for your pet to keep him or her happy, healthy and active.