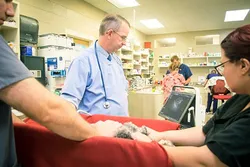 Ultrasound technologies allow our doctors to help determine and more specifically locate the source of your pet's pain, diagnose an illness or condition, and evaluate the best treatment options for your pet.
While x-rays provide us with good images of bone, an ultrasound is the best way to identify problems with internal organs and soft tissue.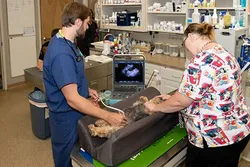 Providing this service in-house enables us to provide immediate answers to many difficult disease situations. Pregnancy ultrasound exams are also routinely performed by our doctors.